The Experience
Our dream was to design a private and tranquil getaway catering to your individual needs.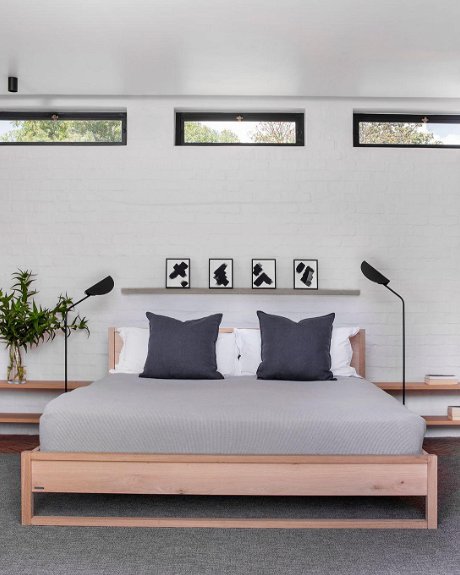 Bedroom
Linger in the oversized King bed with luxurious linen. Read, write, ponder, rest or just be. Everything you need to be comfortable, nothing more, nothing less.
Fireplace? Yes. Aircon? Yes. WiFi? Yes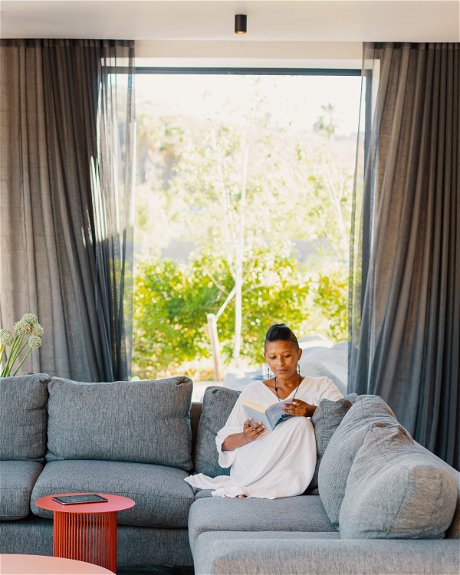 Living and Outdoor Spaces
Your choice: early morning Yoga, curl up with a book, watch the abundant birdlife, binge watch Netflix or cook up a storm. Relax on the patio after an active day out and enjoy the rooftop's 360 degree view for stretching, romantic sundowners or watching the moon rise.
Indoor Fireplace? Yes. Aircon? Yes. WiFi? Yes TV? No. Sounds of nature? Plenty. Stars? Countless.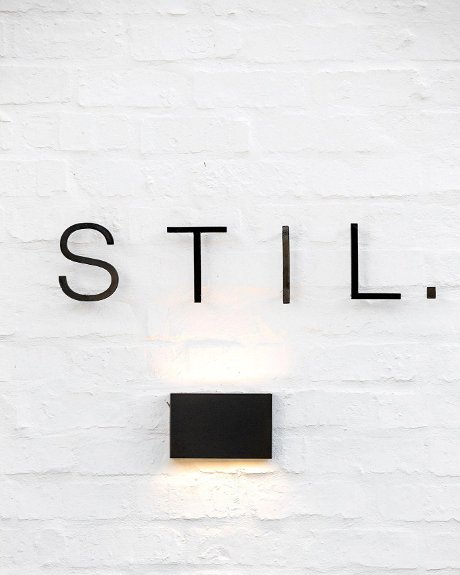 Curated Experiences
We will curate a special experience around your needs and interests. Complete privacy, or days filled with activities, guided or not, your choice.
We have worked hard on creating innovative experiences you might enjoy including themed excursions, private catering, body therapies, guided hikes, rock climbing, fabulous dining mountain biking, art classes, gardens and medicinal herbal outings, bubbly and wine tasting and so much more.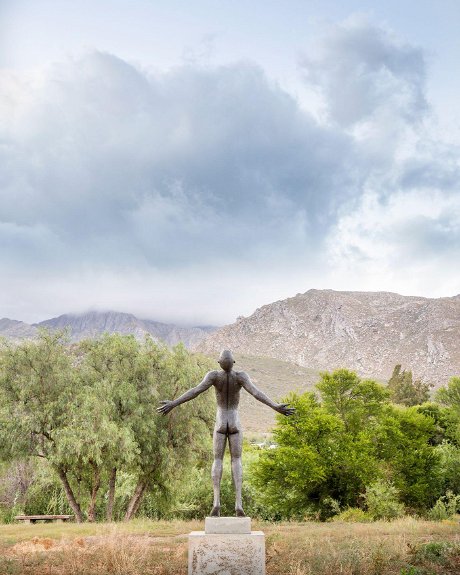 Art
The contemporary designed home forms the perfect backdrop for the intricate sculptural works by renowned South African artist Anton Smit that are dotted around the property. The surrounding landscape of wild grasses has been transformed into a sculpture garden and plays beautifully off the home's white-painted walls, terracotta floors and wooden accents. Plenty galleries and art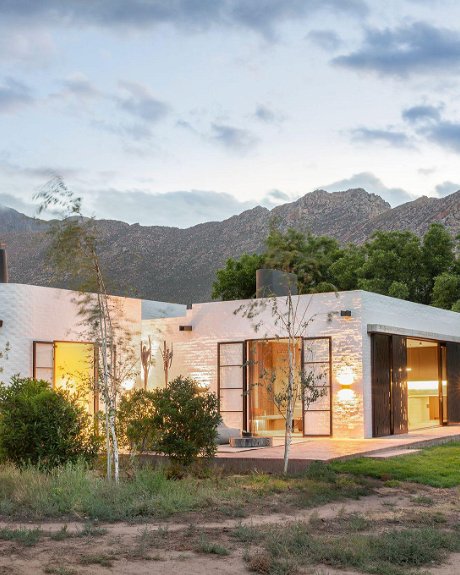 Things to do
Hiking, mountain biking, culinary experiences, ghost tour, birding, wine tastings, pampering, rock climbing, meet some locals at the farmers market, guided town tour, day excursions to nearby charming McGregor, Barrydale, Swellendam and Robertson, dried fruit and medicinal herbs, hot springs, art meander to galleries and studios, fabulous lunch and dining options…the list is endless. Let us help you plan your one-of-a-kind adventure.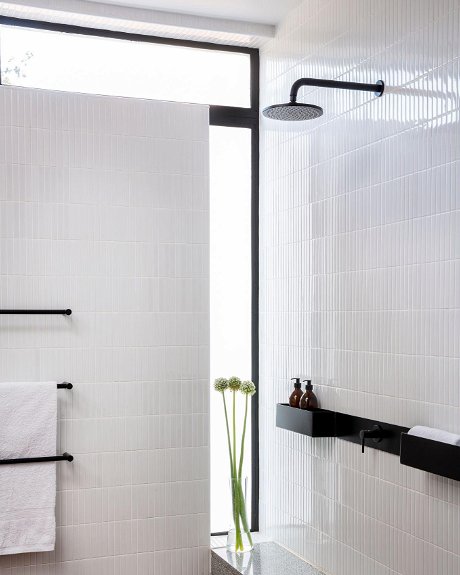 Wellness
A small, experienced team of therapists offers a carefully considered menu of skin care and body treatments designed for relaxation and rejuvenation. Pre-booking is essential.